The first preview of Android 12 has landed, and it brings news that the mobile operating system will have platform support for the AV1 Image File Format (AVIF), which has dramatically better image quality for the same file size when compared with image formats such as JPEG.
AVIF is an image file format that uses AV1 compression (the open, royalty-free video coding format designed for video transmissions on the Web) stored in HEIF containers.
"AVIF is a container format for images and sequences of images encoded using AV1," Android VP of Engineering Dave Burke writes. "Like other modern image formats, AVIF takes advantage of the intra-frame encoded content from video compression."
The quality and storage benefits of AVIF over JPEG are easy to see. Take this photo of Russian F1 driver Daniil Kvyat, for example: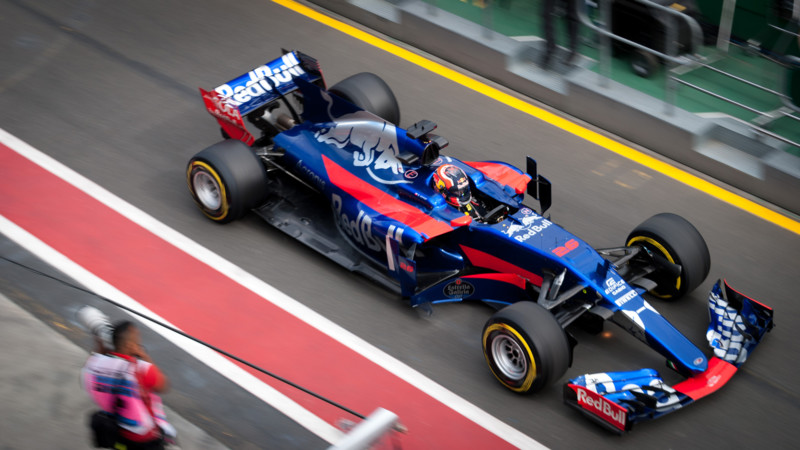 Here's what the photo looks like at a resolution of 1920×1080 and with image quality adjusted to bring the file size down to 20.7kB:
"I couldn't even get the JPEG […] down to 18 kB, even at lowest settings, so this isn't a totally fair test," Chrome developer advocate Jake Archibald writes. "The JPEG suffers from awful banding, which started to appear as soon as I went below 74 kB.'
The 1920×1080 version of this photo as a AVIF file can be shrunk down to 18.2kB with clearly better image quality:
Other features supported by AVIF include high dynamic range (HDR), 8/10/12-bit color depth, lossless/lossy compression, monochrome (alpha/depth) or multi-components, the use of any color space, 4:2:0/4:2:2/4:4:4 chroma subsampling, and film grain.
"AVIF is a path to HDR image support for the web," Google writes. "JPEG is limited in practice to 8-bit color depth. With displays increasingly capable of higher brightness, color bit depth, and color gamuts, web stakeholders are increasingly interested in preserving image data that is lost with JPEG."
Version 1.0.0 of the AVIF specification was finalized in February 2019, and the format is slowly seeing more widespread adoption. Support has previously been announced by Microsoft (in Windows 10), Darktable, GIMP, Cloudflare, and Google (in Chrome).
Although AVIF will be supported in Android 12, Google isn't planning to make it the default image format like Apple did with HEIF and iOS 11.
While an exact release date hasn't been announced, Android 12 may land later this year after this developer preview and an upcoming public beta phase.