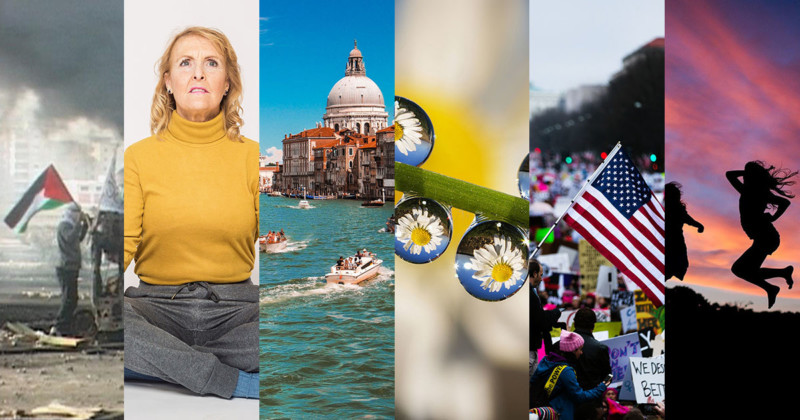 Every Sunday, we bring together a collection of easy reading articles from analytical to how-to to photo-features in no particular order that did not make our regular daily coverage. Enjoy!
---
Lawrence Jackson: Black Photographer Will Document Historic White House Tenure of VP Kamala Harris ­– Culture Type
Lawrence Jackson was named photographer to Vice President Kamala Harris on January 15. Jackson's career has taken him from rural Virginia's small-town fairs to meetings in the Oval Office of the White House and beyond.
Jackson was the only Black photographer at the White House during both the terms of President Barack Obama. Recently he was a staff photographer to Harris on the campaign trail.
Lawrence has a talent for capturing the big scene, the iconic images that will help explain our times for future generations. But he also has a unique gift for capturing those quieter moments—the margins of a big event, the pauses in a busy day, some stolen time with Michelle and our girls. — President Barack Obama, in a foreword to Jackson's book  Yes We Did: Photos and Behind-the-Scenes Stories Celebrating Our First African American President, published in 2019.
Check out An Interview with Eric Draper, George W. Bush's Presidential Photographer
Quiz:
Was Lawrence Jackson the first Black photographer to work as an official photographer in the White House during President Obama's two terms?
Answer: No. Eric Draper worked as White House Photo Director during the two terms of President George W. Bush.
Who was the first Black woman to be appointed Director of Photography at the White House?
Answer: Sharon Farmer. Sharon Farmer (b. 1951) was the first African-American woman to be hired as a White House photographer and the first African American and first female to be Director of the White House Photography office. She served in the Clinton White House starting from 1993. She was director of the White House Photography office from 1999 to 2001, when McNeely was barred in the Lewinsky scandal's fallout, and eventually quit in 1998.
---
Italy is the Best Place for Travel Photography – Scott Kelby
Terry White: "If COVID were completely behind us, and it was 100% safe to travel to anywhere, where is the first place you'd choose to go shooting travel photography?"
Scott Kelby: "Hands down, it would be Italy."
Why Italy? "It's one place that pretty much has it all, and because of the country's small physical size (it's actually smaller in size than the state of California), and its excellent train system and roadways, you can get to pretty much all of quick and easy," explains Kelby.
---
How I Became the Face of Facial Recognition: Never Underestimate the Power of Photographing Technology – Medium
Embed from Getty Images
Stock photography is often highly inaccurate and staged. PetaPixel ran a story in 2016 of models of various genders and racial backgrounds using a soldering iron to repair a circuit board. Instead of holding the iron by the handle, they were all holding it by the element, which could be about 500 degrees Fahrenheit.
Thomas Smith, CEO of Gado Images, took a selfie and ran it through Google Vision, an artificial intelligence API from Google which includes much-used facial recognition features.
The system highlighted his facial features by layering a series of dots and bounding boxes around his face. Smith published this image on several stock photo sites. This photo has now been published in over 50 magazines, making him the face of facial recognition.
---
15 Photographers That You Should Follow Immediately – BuzzFeed News
The 30 was started by the editorial staff of Photo District News magazine in 1999. It was initially limited to 30 young photographers under 30.
Time has described PDN's annual list of 30 New and Emerging Photographers as "the go-to outlet to discover up-and-coming photographers, determined on the basis of creativity, versatility and distinctive vision," and as "a career turning point" for those included on the list.
This original expanded to include all ages and has continued despite the folding of Photo District News. Two former Photo District News staff members — Kate Bubacz BuzzFeed News Photo Director and art director Sharon Ber — are still involved.
---
10 Photo Archive Websites that Let You Lose Yourself in History – Mashable
Check the article for full details and 7 more websites.
---
The Roaring '20s Through the Eyes of a Woman Photographer – BuzzFeed News
Embed from Getty Images
Dora Kallmus, who went under Madame D'Ora, was a Jewish society photographer born in Vienna in 1881.
Kallmus became the first woman to be admitted to the Graphic Training Institute in 1905. In the same year, she became a member of the Association of Austrian photographers in a male-dominated field.
She had studios in Vienna, Germany and Paris. Her subjects included Pablo Picasso, Josephine Baker, Coco Chanel, Maurice Chevalier, Colette, and other dancers, actors, painters, and writers.
When the Nazis invaded France, she was forced into hiding but continued photographing after the war until she died in 1963.
---
How to Sell More Stock Photos: 9 Things to Avoid for Better Results – Deposit Photos
#1 Underestimate keywording
#2 Ignore seasonal demand
#3 Rely on personal taste only
Check the link for details and 6 more tips.
---
12 Common Wedding Photo Mistakes That Drive Photographers Crazy – The Knot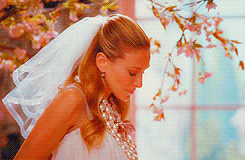 Not Having a Clear Timeline
Not Having a Backup Plan
Denying There's Family Drama
Check the link for details and 9 more tips.
---
Meet George Masa, the Photographer Whose Work Helped Protect the Great Smoky Mountains -Audubon
George Masa (born Masahara Lisuka in the 1880s), a Japanese immigrant, was an Ansel Adams of the Great Smoky Mountains. His landscape photographs helped create the establishment of America's most-visited national park with 12.5 million visitors per year.
He struck up relationships with influential people like President Coolidge and John D. Rockefeller, Jr. when they visited the area.
Masa's photo of Rockefeller ran in The New York Times, and he sent an original print to Rockefeller himself. Rockefeller donated $5 million the same year to buy the land that would become the Great Smoky Mountains National Park.
---
Want Some Inspiration for Lifestyle Photography? – Shotkit
Instead of poses suggest activities
Connect with your models
Capture emotions
Click the link for details and 11 more tips!
---
Why You Can't Sell Your Photography Prints
Evan Raft, an Atlanta based photographer, explains the concept of "High Placement Value" in print sales.
---
Photographer David Bailey Helped the Sixties Swing – Daily Beast
Embed from Getty Images
"I fall in love with people when I photograph them for that fifteen minutes or half-hour; they become the whole center of the universe." – David Bailey
---
Icons of Photography: James Nachtwey – United Nations of Photography
James Nachtwey is the central late 20th-century war photographer – outraged that, after the Holocaust and Vietnam, war is still, shockingly, an ever-present.
Nachtwey has photographed war and conflict in Northern Ireland, Rwanda, Chechnya, Bosnia, Kosovo, South Africa, Iraq, famine in Sudan, and Romanian orphanages. The day 9/11 happened, he was in New York and lived nearby. He saw the towers burning from his window and immediately rushed out to cover the tragedy.
In 2001, the documentary War Photographer was released, focusing on Nachtwey and his work. Directed by Christian Frei, the film received an Academy Award nomination for the best documentary film.
Check out James Nachtwey on the Power Photography Has to Change Our World
---
Why I Like This Photo – Alberto Ghizzi Panizza
I am particularly fond of this image because it was one of the first to make me win several photographic competitions more than ten years ago. At the time, the technique of the refraction of water droplets was almost unknown, and many believed it was the result of a photomontage. It is thanks to the development of this technique that I started doing my first photographic workshops. Moreover, over the years, despite having refined the technique and improved the photographic equipment, this is still one of my favorite dew refraction photographs. The arrangement of the drops and the perfect light of the day created the "perfect" conditions.
The most complicated aspect in making this image was maximizing the depth of field to have all the dewdrops and their refractions in focus. In life-size and beyond macro photography, the depth of field is increasingly scarce. For this, I have optimized the parallelism between the camera and subjects. To improve the natural light, I used a small mirror to illuminate the shaded areas using the same sunlight.
For years I had been experimenting with macro photography among the fields and floodplains of my areas. Among insects and natural details, I noticed that the dew droplets that I almost always found at dawn could reflect the background inside them. So, I first started with the reflections of the surrounding landscape. Then I looked for subjects that could be reflected inside but still easily recognizable despite the spherical distortion. This daisy was one of the first experiments in this research.
Shot on Nikon D300, AF Micro-Nikkor 60mm f/2.8D
Alberto Ghizzi Panizza is a professional photographer from Italy who is also a  Nikon School Teacher since 2015 and ESO Photo Ambassador. Born in Parma, Italy in 1975, he inherited the artistic vein from his painter grandfather and started using the first digital cameras in 1998. He particularly loves nature and animals in all their forms and is constantly searching for the beauty of the world around us, finding in it its main source of inspiration. Panizza was also the first official Italian tester for the Nikon Z7.
---
Quote of the Week (or a Previous Week):
There is no such thing as a perfect skin; everyone needs retouching.* – Joel Grimes
*5.27 min in the video above
Joel Grimes is a Canon Explorer of Light and a photographer for over 32 years.
---
To see an archive of past issues of Great Reads in Photography, click here.
---
We welcome comments as well as suggestions. As we cannot possibly cover each and every source, if you see something interesting in your reading or local newspaper anywhere in the world, kindly forward the link to us here. ALL messages will be personally acknowledged.
---
About the author: Phil Mistry is a photographer and teacher based in Atlanta, GA. He started one of the first digital camera classes in New York City at The International Center of Photography in the 90s. He was the director and teacher for Sony/Popular Photography magazine's Digital Days Workshops. You can reach him via email here.
---
Image credits: All photographs as credited and used with permission from the photographers or agencies.