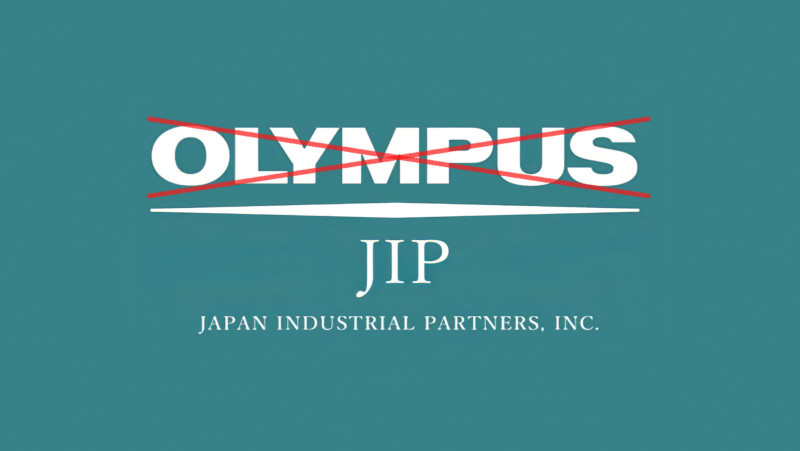 Japan Industrial Partners' (JIP) acquisition of Olympus' imaging division may not have included the Olympus name according to a new report. Additionally, JIP appears to be aiming its direction in micro four thirds to the "high end."
Inside Imaging is reporting that though the Olympus sub-brands like M.Zuiko, OM-D, and PEN were part of the acquisition deal between Olympus and JIP, the Olympus brand was not. The imaging assets were bundled under private equity operating under the name OM Digital Solutions, which notably leaves the Olympus branding absent. A month ago, public statements about the future of the brand stated that it would be continued "for the time being," which did not incite much confidence in the future.
When asked outright if the sale to JIP included the right to use the Olympus brand, a representative of the company in Australia did not answer the question directly. Instead, Olympus told Inside Imaging that "OM Digital Solutions will be using the Olympus brand from its establishment. The exact duration of its use is currently undecided.
"'Long term, OM Digital Solutions will consider developing a brand name that is familiar and resonates with customers and the Olympus legacy.'"
That kind of cagey answer, and refusing to answer yes or no, lead Inside Imaging to the conclusion that JIP did not acquire the Olympus brand in its imaging asset acquisition. Such a conclusion makes sense, as Olympus still has a thriving business outside of digital imaging. If, for example, the imaging division that JIP acquired were to continue to do poorly under the new management, carrying the Olympus name there would only do the original company harm.
Selling off that segment and cutting all ties to it is the smartest business decision Olympus could make for the continued success of its other divisions.
In a separate report, the Olympus Europe manager Albert Marti told Photolari that OM Digital Solutions would focus its efforts on the mid to high-end range, calling into question the PEN line which served as Olympus' entry-level brand, despite it being part of JIP's purchase. Details on what would happen to any of the lines specifically were unclear, but the willingness to only mention the mid to high end specifically does lead to questions regarding the future of the entry-level products.
For current Olympus owners who are worried that they will be left behind in this transition, there are reasons to be hopeful. JIP did not just purchase the rights to the imaging business, they also purchased the technical service centers around the world, which likely could have been left out of the deal. The continued investment in these properties signals that JIP and therefore OM Digital plan to not only continue in the development of new equipment but also support imaging products already in the market.
The fears that JIP would strip down and sell the Olympus imaging brand, therefore, are likely unfounded.