Looking Glass Factory, the company that brought you the extremely successful Kickstarter for the hologram photo frame back in December, has announced a new cloud-based service that can turn any 2D image into a 3D hologram in seconds, no programming knowledge required.
The Looking Glass Portrait photo frame absolutely crushed its $50,000 Kickstarter goal with over $2.2 million pledged ahead of its completion next week. The parent company, Looking Glass Factory, has announced a new cloud-based service that will accompany the shipment of completed Looking Glass Portrait frames in the spring of 2021.
When originally launched on the crowdfunding platform, the service only promised the viewing device along with the tools necessary for creating 3D Holograms. Images with baked-in depth information – namely iPhone images taken in Portrait mode – were the easiest to translate into 3D holograms, but all images needed some manner of hands-on work to properly display. With the announcement of this new service, Looking Glass is effectively making the process completely hands-off for the general consumer which dramatically improves the sellability of the 3D hologram frames to a wider market.
Looking Glass says that the 2D-to-3D transformation is accomplished through a proprietary machine-learning-based approach.
"It can deduce a synthetic high-quality depth map from a 2D image," the company writes in a press release. "That depth information is then used to generate the dozens of perspectives necessary for a holographic image that can be displayed in a holographic display like Looking Glass Portrait."
Originally, Looking Glass holograms were created using depth information, but new advancements in technology have allowed the company to add depth to images that don't contain that information.
The technology works on literally any image, and to demonstrate that, Looking Glass shows it working on an assortment of still images. Below each GIF showcasing the 3D effect is an image that shows how the software was able to determine depth across the photo.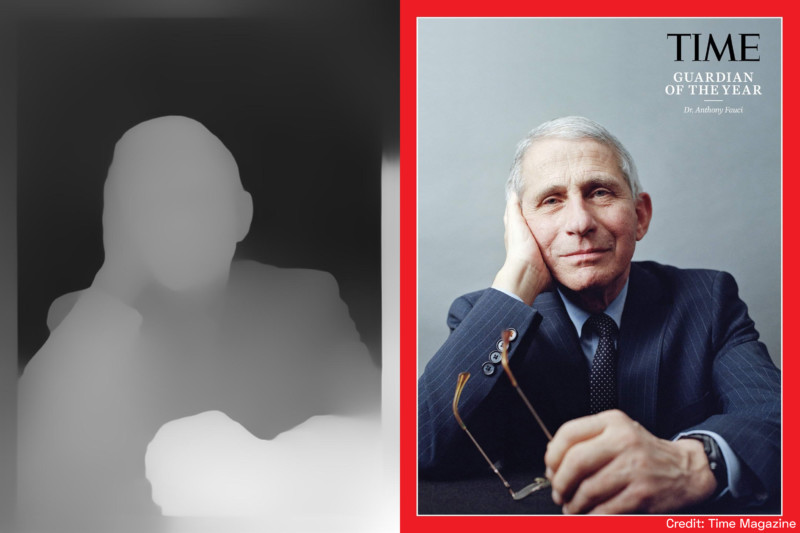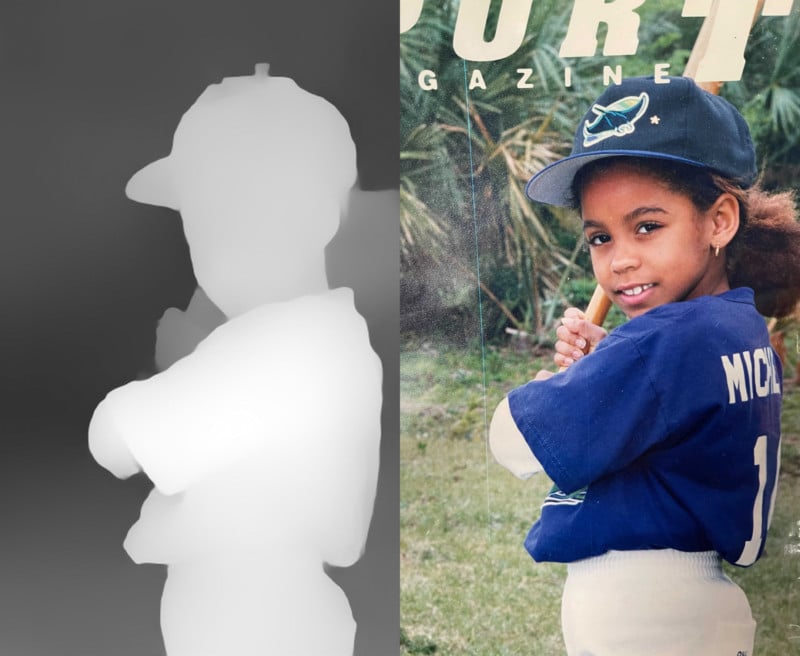 The process will work in a straightforward manner: users will upload the converted images to Looking Glass's editing software, HoloPlay Studio, from which they can then be imported to Looking Glass Portrait.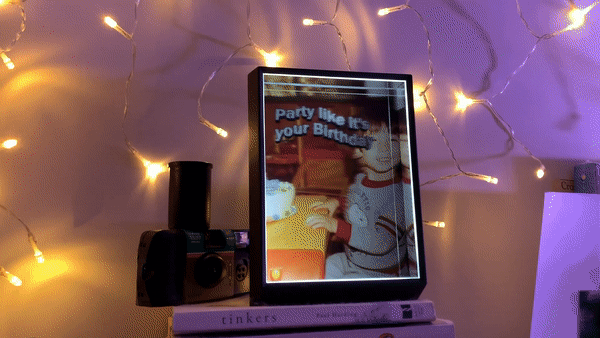 This new service will go live in the spring of 2021, first on Looking Glass Factory's website and then as a premium feature in the HoloPlay Studio software package used for editing holographic media for Looking Glass holographic displays. Looking Glass says that it will normally cost $20 to convert 100 photos into holograms, but those who have backed the Kickstarter starting at the $250 tier will get the first 20 conversions free if the crowdfunding campaign reaches $2.5 million before it completes. It is not clear what the cost will be for uploading and converting images one by one.
Shawn Frayne, CEO of Looking Glass Factory, will be discussing this new development in an online event on Jan 7 at 9:00 AM PST.