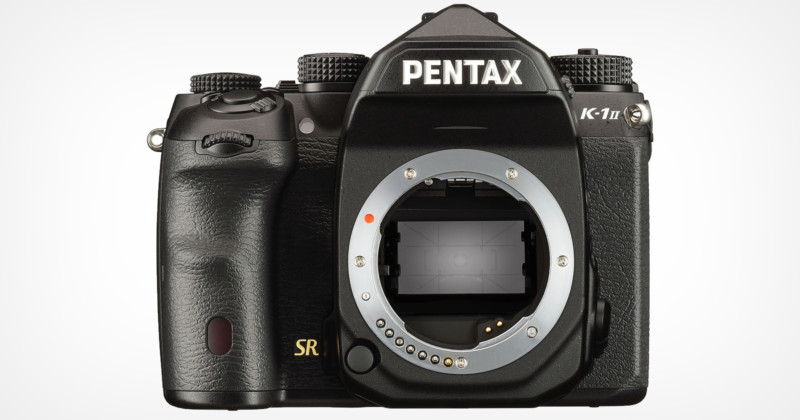 In an interview with Alfa Romeo Japan, the President and CEO of Ricoh Imaging Shinobu Takahashi is surprisingly upfront about Ricoh's acquisition of Pentax and the issues the company has had with finding its place in a competitive and collapsing market.
The interview was published as part of a collaborative Ricoh and Alfa Romeo campaign where Ricoh is giving away a GR IIII and a limited edition Alfa Romeo hand strap, of which only five will be made.
The quotes below are the result of a translation from Japanese to English.
While competing with cheaper products out of China and Korea, which seems to point at smartphone camera technology specifically, Takahashi says that Ricoh struggled to find its place there and the result was a "loss of brand value," as the company "can't compete" with what customers want at low prices and that it "fell into a spiral" against emerging Chinese and Korean products.
To come out of that spiral, the company reevaluated its position. Takahashi says that "hobby products" like what Ricoh and Pentax both produce should not be aimed at customers who demand "convenience," but rather "fun."
"I think that effort is the key to maintaining the value of our brand," Takahashi says.
Takahashi compares Ricoh Imaging's strategy to the resurgent popularity of vinyl records.
"The analog record players are selling about 10 times more than they were at one time because the records sound better. It's not just because they are retro," Takahashi argues. "This is an example that has been accepted as a new value, especially by young people. Certainly, since the spread of smartphones, sales of compact cameras have been one-tenth of the peak. The market for single-lens reflex records has also shrunk to half. But that doesn't mean that the number of people listening to music and taking pictures has diminished. If so, there's always something you can't do with a smartphone or something you can't offer without GR or PENTAX. We will continue to make products for those who want to make a lifelong hobby."
The interview argues that Ricoh Imaging's goals are aligned with Alfa Romeo's, in that both companies are looking to not necessarily offer the best technology available, but instead aim for the "best experience" created by those products.
In the interview, Takahashi seems to lean heavily into the idea that Ricoh Imaging, which includes Pentax, will continue to develop products that aim for a certain experience while the only end result the company cares about is tack-sharp images.
"It's sharp. That's the most important thing for us," Takahashi says.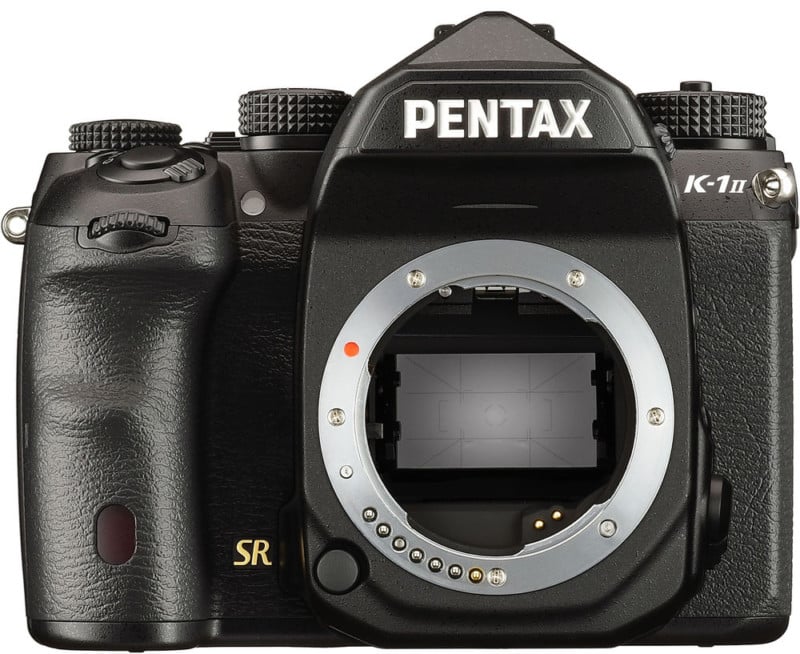 While the company believes it could sell many more GR cameras (ten times more, according to the interview) if it decided to make the lens zoom, that would result in a less sharp finished product. This is a result that Takahashi says the Ricoh Imaging Group would not abide.
Additionally, moving to mirrorless with the Pentax brand seems to be completely off the table.
"It is said that even if it is a Pentax, it should be mirrorless. We also have that technology, but we would abandon the enjoyment of a single-lens reflex camera that looks directly into the subject through the finder," Takahashi says. "I cannot do it."
(via Alfa Romeo Japan via Mirrorless Rumors)