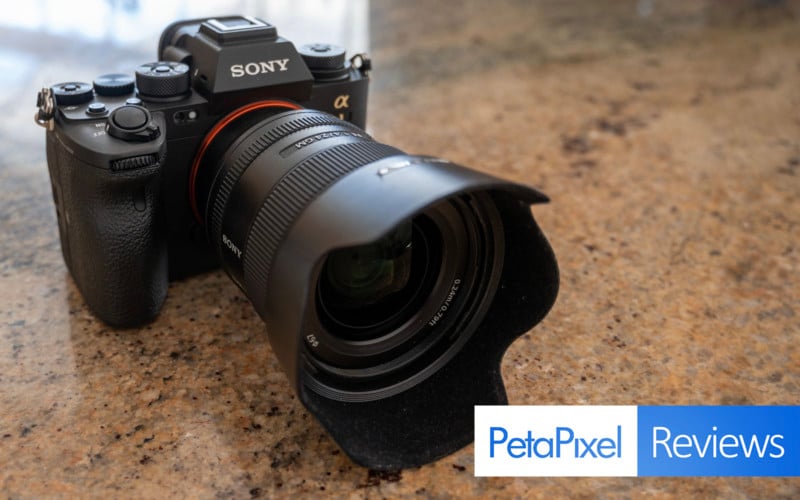 The Sony Alpha 1 is really impressive on paper. What it can do has taken the industry by storm and the expectations of this camera are just as high as its $6,500 price. Clearly, it has been the focus of a lot of hype. So, does it live up to those expectations?
The Sony Alpha 1 was released not too long ago and the announcement was loaded with improvements over which to marvel, including the ability to capture image bursts at 30 frames per second and 8K video without overheating.
Full disclosure, I haven't had much experience personally with Sony systems outside of using the a7S II for video gigs through my production team, so diving into the menu and all the new bells and whistles that come attached with this system was effectively like using the infrastructure for the first time. So even with that learning curve in mind, I was still blown away by how easy this system was to get up and running and capturing incredible images.
Sony has introduced this system as the camera that can do it all, from high-resolution portrait stills, to high-speed action freezing bursts, to 8K video, all in a compact, and in my personal opinion, ergonomically-improved body. But does it actually achieve everything it claims? I'd argue that even with some of the current bugs and hacks being reported it does everything as advertised, and more.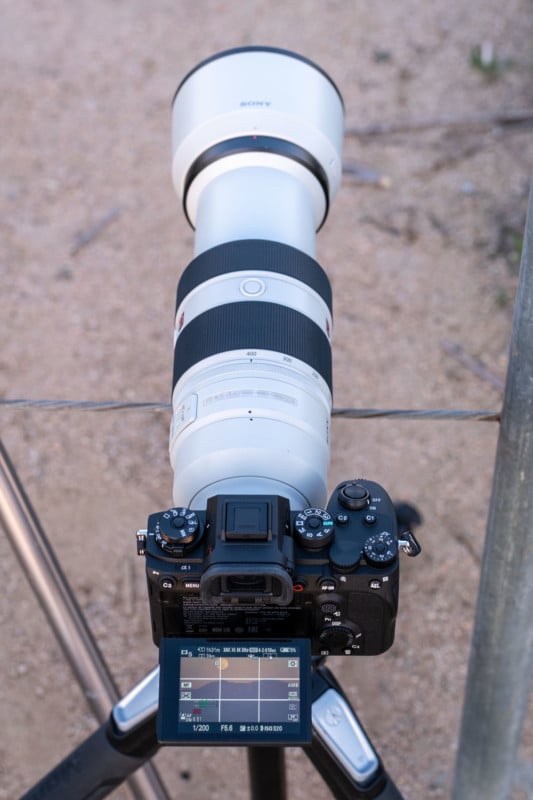 Image Quality
As is expected from the Alpha lineup of cameras, the a1 is no slouch with its raw files. The dynamic range is wildly impressive, with a stated 15-plus stops, I found it super easy to recover any lost highlight or shadow details in my images. For instance, the portrait captured of my beagle was shot using just a single beauty dish (and he's a handful to get to sit still) and I was able to recover the shadows without any issue.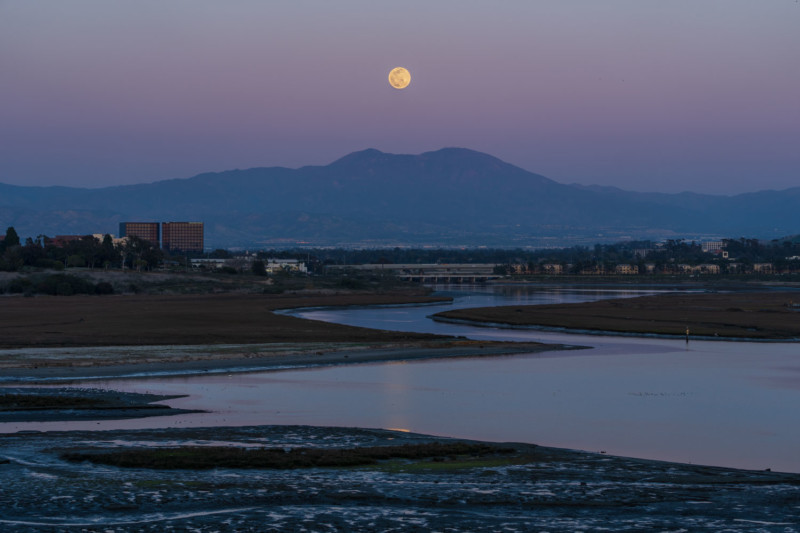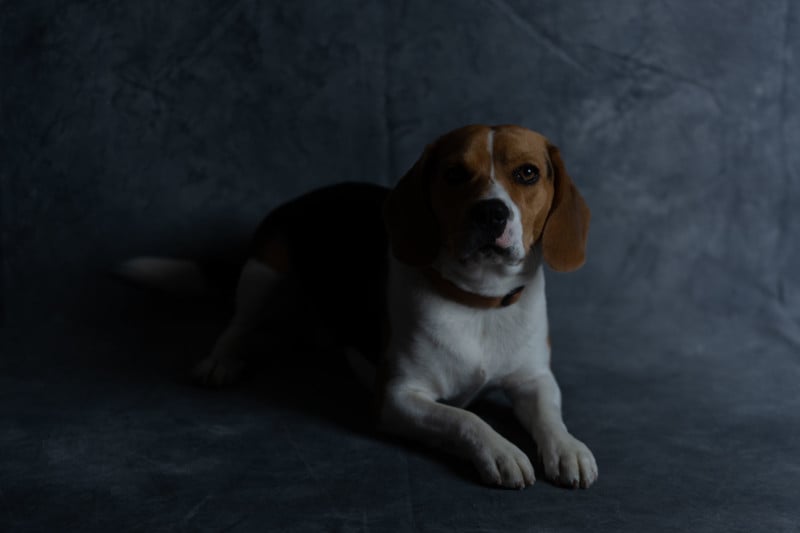 Looking for more than 50-megapixel images? The Sony a1 has a 199-megapixel option available with Pixel Shift Multi-shooting modes (4 or 16 frame options). Granted, in order to take advantage of this both you and your subjects should not be moving which limits the possible subjects you can use the feature on, but lock your camera on a tripod and you're good to go.
Autofocus Performance
This system outperformed every other camera I've ever gotten hands-on time with. Not only can the burst fire mode shoot pretty much nonstop without forcing you to pause or wait (I tested a burst with over 500 frames in it chasing my dog at the dog park; I could probably make a video from it all), but the only time the autofocus "missed" tracking on my dog was when another dog (or person) happened to cross in front of my lens for any length of time. At those times, the AF would lock onto them for a time before jumping back to my intended subject once they left the frame.
I tested the Alpha 1 with three lenses: the 24mm f/1.4 GM, 70-200m f/2.8 GM, and 100-400mm f/4. In all three cases, autofocus was incredibly fast to lock on to my subject and then track them without any perceptible lag.
I've done a lot of eye/face autofocus testing in the last few years, and honestly — and this is coming from a primarily Nikon shooter — nothing beats the speed and accuracy of the Sony mirrorless autofocus system. I was continuously blown away by the performance of this device.
Overall Performance
The Alpha 1 has dramatically improved its battery life compared to previous generations of Sony mirrorless systems. Even on the current spec sheets, the "official" battery rating is for an average life of about 400 still frames per full charge.
This is a massive understatement from my testing.
Each time I went out with this camera I specifically shot burst and came home with well over 1,000-1,500 RAW files per trip (as well as JPG/HEIF backups) for a total of about 3,000 RAWs and the battery never fell much below 70% across any of those days of shooting. That's incredibly impressive, and most stills-focused shooters won't have any issues with battery life based on this experience.
When testing out the 8k video — and maybe this should be expected — after about 15 minutes of filming, the battery was already dipping just below that 70% mark. Clearly, video is a much larger drain on the battery, so keep that in mind if you're planning on using this rig for more video work and stock up on a few backup batteries.
What was extra impressive to me as a "non-video guy" was just how clear-sounding the built-in microphone was. I've tested the video in a lot of systems and have never considered the audio clarity from the onboard mics to be "usable." However, the Alpha 1 may have me changing my mind on that front.
Let's talk about what seems to be the constant complaint from everyone who's ever used any other brand of camera (as well as many long-term Sony shooters), and that's the menu. Granted, the Alpha 1 seems to have a much improved and faster-to-navigate menu system than many of its predecessors (it uses the new menu system that is also in the a7r IV and the a7S III), but it's still clunky when compared to what other manufacturers have produced.
Hand me a brand new Canon system, and within 5 minutes I've found every feature needed to get up and running comfortably. Sony still seems to make changes to feature locations in the menu from camera to camera, generation to generation, and things are just overall hard to find. The menu is for sure improved, but it's still one of my least favorites.
Is this a deal-breaker? Absolutely not, but it is worth noting as I feel it's still got a ways to go before Sony's layout can be called comfortably intuitive.
That's Fast
The 30 frames per second still shooting (in jpg and HEIF modes) is a truly unique experience. Let me just say, this camera absolutely blew me away with its high-speed shooting. It is going to be overkill and totally unnecessary for most but even saying that I absolutely have to have it in my life now that I've gotten to experience what that is actually like.
I tested shooting at the maximum 20 frames per second in 50-megapixel raw along with a JPEG backup and I fired at least 400 frames before I gave up waiting for the buffer to kick in. This is absolutely insane for someone shooting sports and high-speed action. Clearly, the duo of the CFexpress memory card paired with the new processer in the Alpha 1 body is a winning combination.
A Better Body
In my opinion. The Alpha 1 body is familiar, and yet still dramatically improved with a slightly larger frame and a much more comfortable grip than its older siblings. If it's been a couple generations since you've held a Sony camera like it has been for me, the difference is very noticeable.
The weather sealing seems up to snuff and the only part of the camera that got "dusty" during my usage was the rubber on the viewfinder, but given the material that's not really a surprise. Additionally, it felt as though the lens mount was more secure and stable compared to the previous generations of Sony Systems I've tested. Maybe it was because it was brand-new, but I feel like Sony took the time to make everything just work a little bit better this time around.
The touch screen was also far more responsive and accurate than my past interactions with them on Sony bodies, and actually nearly any other camera as well. The experience was essentially lag-free and each control point was easy to access and adjust using the screen.
However, the fact that a camera this powerful and robust lacks a fully articulating screen seemed like a missed opportunity. While the touch screen was incredibly responsive and the colors were fantastic, I still have to add this to the con list since, with the larger body, it shouldn't be that complicated to add an articulating screen to the mix; Sony clearly already did it with the a7S III.
Maybe Sony believes a true vari-angle articulating screen is only desired on video-centric cameras, but I disagree and think it should have been implemented here as well.
It Really Is That Good
Using this system as a still photo-focused rig, you'll never miss a shot and a single battery would likely last you a solid workday of shooting. Meaning, compared to previous generations of Sony systems, it's pretty much the perfect camera for every single genre of photography. With what this camera can do, Sony really ticked all the boxes across the board.
After my time with this camera, I've come to the conclusion that it can shoot pretty much anything you throw at it. The system is positioned above the existing Alpha 7 and Alpha 9 bodies as a true flagship, combining high resolution stills, with pro-video capabilities, all wrapped up in a very, very, fast-performing body. The only thing that may make some people debate on this system is the $6,500 price. That may seem high for a lot of people — or even most– but considering what you get, I believe it is more than worth it for a working photographer.
Use the high-speed bursts to capture all — and I do mean all — of the action for sports, wildlife, fashion, and event work. Mount up on a tripod and use the pixel-shift shooting to create an insanely detailed studio still lifes or perhaps even landscape and astro images if it's a calm enough environment. Slip into the electronic shutter and silent mode for street/candid work, weddings, golf, or photojournalism uses. Finally and perhaps most obviously, bring it into the studio and leverage the 50-megapixel RAW files for your portrait work. No matter what I threw at the camera, it never once blinked or pushed back.
I mentioned I tested the 8K RAW in-camera video and the actual shooting experience was excellent. However, I do not have a brand-new computer and it was obvious: I could barely load the footage on my system. The camera itself can play this file better than my MacBook Pro, which is a bit of an issue and goes to show that a camera like this is going to need an ecosystem behind it in order to really use it to its fullest. Clearly, my computer needs upgrading and for those of you who decide to pick up the Alpha 1, yours might as well.
Are There Alternatives?
The Sony Alpha 1 is in an interesting position for competitors with the nearest equivalent mirrorless system being the Nikon Z7 II or the Canon EOS R5 priced at $2,997 and $3,899 respectively. But let's be honest: they aren't in the same ballpark. While these two choices may be significantly cheaper, the Alpha 1 outshines them both with its faster autofocus tracking/lock, incredibly fast sensor readout and transfer speeds, no blackout burst capture capability, and absolutely stellar low-light capabilities. Compared to the field, it's an easily justifiable purchase for a working photographer.
Should You Buy It?
Yes. The Sony Alpha 1 is probably the most technologically advanced and innovative system that Sony has produced, combining high resolution stills with 8k video and an incredibly fast-performing system as a whole that I've just not seen any other manufacturer successfully pull off. This camera will allow you to create in pretty much any and every environment you can think of and should be strongly considered by any professional. Personally speaking, I've been a Nikon shooter for over 10 years, and the Alpha 1 even has me considering switching out my entire kit — It really is that good.