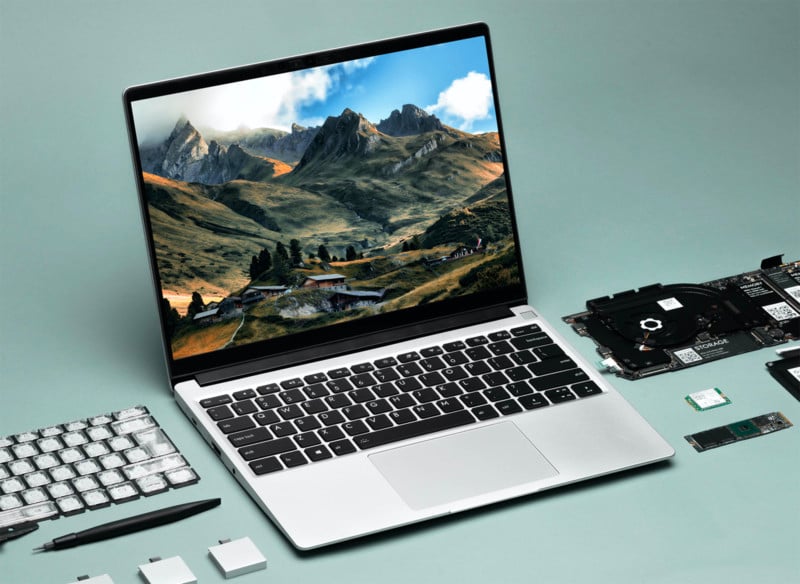 New San Francisco-based startup Framework has launched with the goal of fixing an "incredibly broken" computing industry, as the CEO says. To combat it, Framework laptops are an ecosystem of pieces that come together into a computer that can constantly evolve.
Framework's founder and one of the original Oculus employees Nirav Patel tells The Verge that he wanted to address the major problems in the computing industry with his new company.
"As a consumer electronics company, your business model effectively depends on churning out constant tons of hardware and pushing it into channels, and into market, and into consumers' hands, and then sort of dropping it and letting it exist out there," Patel says. "It encourages waste and inefficiency, and ultimately environmental damage."
To address this, Patel and his team created Framework: an ecosystem more than an individual product that is able to have various parts swapped out and upgraded over time to allow for customization, easier repair, and of course allows the device to improve with changes in technology.
The base Framework comes with a 13.5-inch 2256×1504 resolution screen, a Full-HD 60 frame per second webcam, a 55Wh battery, and a 2.87-pound aluminum chassis. It's powered by the 11th generation Intel processors, up to 64GB of DDR4 memory, and 4TB (or more) Gen4 NVMe SSD storage.
All these parts, from the battery to the memory to the storage, can be swapped out and changed over time which isn't particularly unusual for desktop computers but is becoming rarer (or never existed before) in laptops. But Framework goes even further, offering the ability to swap out even external parts like ports, the keyboard, or even the screen and bezels (which are held in place by magnets).
The company also will offer a "DIY" kit of parts you select at purchase, which lets customers build their own laptops at home and install either Windows 10 Home, 10 Pro, or Linux. Of course, all those parts are replaceable and upgradeable at any time as well.
Framework will support these swappable parts via its own marketplace that it will launch that will serve as a hub for buying and selling parts. That marketplace will serve as a centralized point for consumers but will be open to third-party sellers and resellers. Framework hopes that those who may break a component or just want to replace it with something else will know it's easy to find what they're looking for on Framework's marketplace rather than needing to scour the internet for the best options.
The concept sounds great, but as The Verge points out: it's been done before, and failed. Intel tried modular computers and failed, Compute Card's Ghost Canyon NUC has been unable to keep current with new parts, and Alienware's Area-51m also never got the future-proof parts it was promised. Framework's success will hinge solely on its ability to keep up with the promise of parts that customers will actually want to upgrade to, and relying on third-party manufacturers to do that at the start is unlikely to be enough.
Patel believes that the companies who have failed at this concept in the past did so because they were not dedicated to it, and since this is Framework's entire business strategy, its result will be different.
Framework will begin taking preorders this spring and anticipates shipping to start in the summer. For now, no pricing has been announced but Patel tells The Verge to expect it to be "comparable to other well-reviewed notebooks."
(via The Verge)