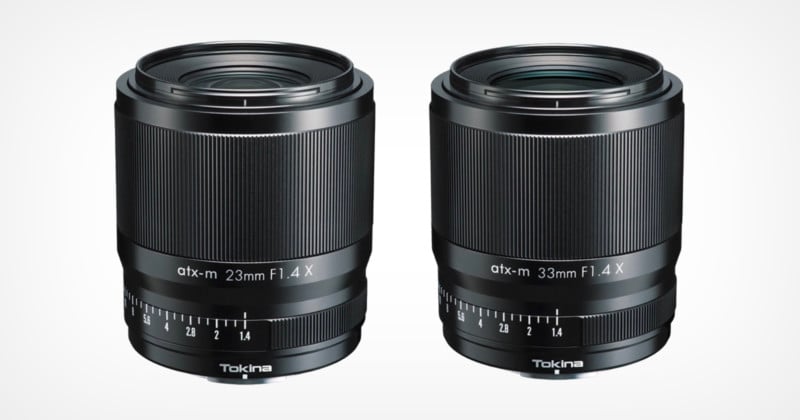 Kenko Tokina has announced two new lenses for the Fujifilm X system: the atx-m 23mm f/1.4 X and the atx-m 33mm f/1.4 X. The 23mm has an approximate field of view of 35mm on a full-frame sensor, while likewise, the 33mm translates approximately to 50mm.
Tokina says that both lenses are designed to be the first lenses that someone new to Fujifilm would want to start with if they were looking for primes. 35mm is a good multi-purpose focal length, while 50mm is popular for portraiture.
The 23mm f/1.4 and the 33mm f/1.4 were designed by Tokinia to be ideal for – according to the company – landscapes, travel, street photography, and sports. While sports might not actually be a practical use case for either a 35mm or 50mm equivalent lens, the other options are more apt.
Both lenses are part of the atx-m series, which are designed with low-dispersion glass elements that the company says provide sharp focus, high contrast, and low distortion. Tokina also says that the lenses perform fast, silent autofocus and are made to work with Fujifilm's in-body image stabilization.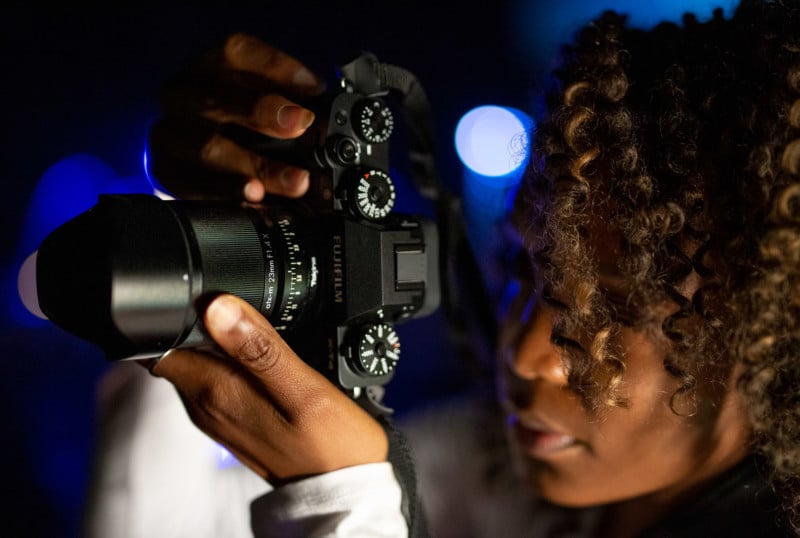 The 23mm f/1.4 has a minimum focusing distance of 0.3 meters, and the 33mm f/1.4 has a minimum focusing distance of 0.4 meters. Both lenses feature a clickless aperture ring for smooth transitions in both still and video capture.
The Tokina 23mm f/1.4 and 33mm f/1.4 lenses will be priced at $479 and $429, respectively, and will be available on December 11. DPReview notes that these lenses appear to be identical aesthetically and specifications-wise to the Viltrox 23mm f/1.4 that costs $329 and the 33mm f/1.4 that costs $279.
In addition to announcing these two lenses, Tokina published the following updated roadmap for 2021:
(via DPReview)